FranLink System™
Powered by the Franchise Broker Association
Account on Hold, not currently accepting Broker referrals
The 30 Minute Hit is a high intensity action packed Boxing / Kickboxing Circuit workout designed just for women. Fast paced, challenging and empowering, this one of a kind workout appeals to all levels of fitness in a friendly non-intimidating, exciting environment. In just 30 Minutes, members sweat, learn, burn, and smile their way to results they never thought possible.
Since 2004, 30 Minute Hit has lead the way in women's only Boxing / Kickboxing express fitness training and has changed the lives of thousands of women through its unique program and tremendous team of Franchise Owners.
30 Minute Hit Members see unequalled results in physical, mental and emotional fitness through the highly developed training systems and community(CommunHITy) of inspiring empowered women.
With some of the most competitive membership rates in the industry, no set class times, one-on-one instruction, the ability to train at any 30 Minute Hit location, a child friendly environment and the most rewarding 30 minute workout anywhere, the 30 Minute Hit program continues to change countless lives one punch and kick at a time!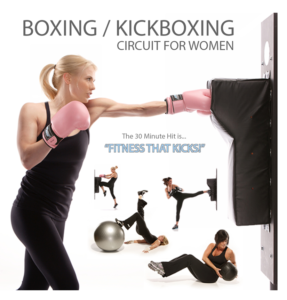 Basic Franchise Info
Average Investment:
N/A
Minimum Investment: $98000 - $147000
To see this information click the button below!
Min. Liquidity:
Years in Business: 2006
Open Units: 50
In-House Financing: Yes
Lead Assist: Yes
Coaching: Yes
Request Information